Agriculture & Farm
We are mechanical manufacturer committed to the Agriculture & Farm Market.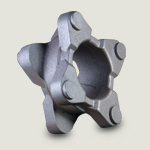 As with the costs for crops continuing to raise, the equipment which is necessary to harvest and cultivate crops will come under increasing pressure. As the industry leader in mechanical products, the DE Industrial company positions to leverage their products' reputations, reliability and technologies to help farm equipment manufacturers achieve the necessary productivity and efficiency that farmers require.

As a leading designer, producer and marketer of a wide range of mechanical products, DE offers many critical products utilized in farming applications where reliability and accuracy are necessary to avoid costly downtime, and enhance operations and efficiency.

The DE Industrial Company is an industry leader in braking, gearing and load transmitting products. No matter it is a gear or a casting, DE Industrial Company has the expertise and the knowledge to design and manufacture reliable products with the lowest cost.

A complete series of spur, helical, miter, bevel, worms and worm gears can meet virtually any superior results which the gearing is required.

Thousands of gears are available for immediate shipment so you get what you need.

For increased versatility, we can rebore and modify the keyway of any stock gear in just 24 hours.

All gears are manufactured to be the highest quality products available according to the strictest standards.

Custom gears are designed to meet application requirements.